Sterling silver, copper and brass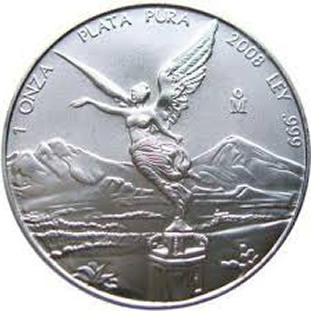 Working in a country like Mexico, with precious metals, leads us to several ethic questions about the origin, the material quality as well as the extraction of the metals.
Local communities are often not well paid for the work they make. Children's work is also an issue in our ethic.
Questions about raw materials
The low revenue working class is ready to make very harsh jobs in order to feed their family. These jobs are often badly paid in spite of their difficulty level and often, the whole family is involved. This means children as well.
Our firm does not participate in this phenomenon. We decided to get our raw material from banks and not from independent miners because we cannot trace how and who mined the material. The Mexican government tries to fight against this phenomenon. However, there is a necessity of surviving and there is also a mafia involved in this process. This is the reason why this situation still exists today. In 2012, 10.7% of the people aged from 5 to 17 years old would work.
Our raw material comes from banks who sell at the international stock exchange rate. The material is mined by big national and international firms.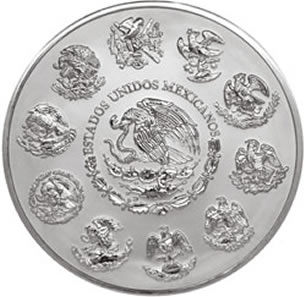 In Mexico, silver is sold in ounce, or onza de plata. They are about 30 grams and are certified by the Mexican government.
Buying an ounce in a bank means you buy pure silver. at this stage, it is not sterling silver. this is also our job to transform this pure silver in wires and sheets of 925. This allows us to make sure about the quality we offer. This extra work is harder than just buying wires and sheets ready to be used like a majority of jewelers nowadays. However this is also the satisfaction of telling our customers that their jewel was hand made from the melting of the pure silver to the last polish on the machine.
Question about quality
The 925 stamp is no longer a quality guarantee. It can be bought anywhere and applied on any type of metal. Only the personal stamp of the artist can still be considered as a real guarantee
The Stock Exchange is the one that fixes the rate of silver. It will be the same price anywhere in the world when you will buy it. The difference of price from one country to another is explained by the VAT on the work and by the different taxes a country applies on the jewel. Cheap jewelry is most often not sterling silver. Be aware.
About sterling silver
Silver is a precious metal that is extracted from silver mines. Mexico is the first world producer with 17% of the world production. However Peru is also a big producer. The mineral is sold in small bits that are then melted to make objects. The main mines of Mexico are Taxco, Pachuca, Zacatecas and Guanajuato.
The silver market is always fluctuating and has known important changes these last years. We try our best t adapt to this market. You can find the actual rate on the following link: http://www.24hgold.com
Sterling silver is made of 92.5% of pure silver and 7.5% of copper. It is a malleable metal that oxidizes over time.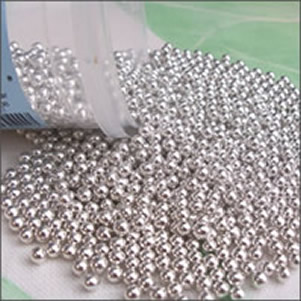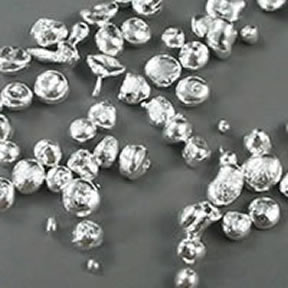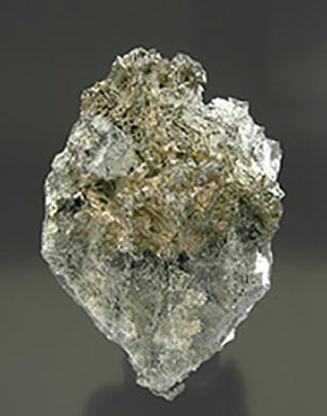 ---
About copper
Copper is naturally present in the Earth crust. With gold, it is the first metal that has been used by men because it is one of the rare metals you can naturally find as a pure mineral.
It is found as nuggets, just like gold. I sometimes use it in my creations with wires and sheets. It is malleable and will show a natural patina in green and turquoise hues. It will also display nice warm colors when heated.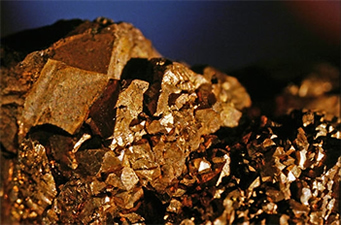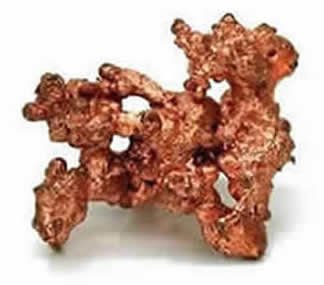 ---
About brass
Brass is an alloy of zinc and copper. It often contains other metals such as lead, pewter, nickel, chrome and magnesium.
Corrosion will produce a natural patina on its surface called Vert de gris. You can find it in clock parts, music instruments, pipes etc…