F.A.Q.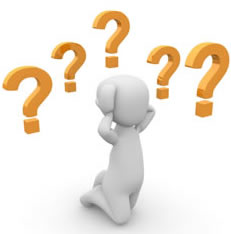 Sending and receiving my jewelry order
How long does it take to receive my order?
Shipping time can vary from 3 to 6 weeks because every mail sent from abroad must clear through customs in both countries. It is impossible to know how long your package will stay with customs.
Quite often, this period is short. Nonetheless, it can happen that your package can be held for more than a month by the Customs. This is normal. We cannot know which package the Customs will decide to control.
Do you send packages from France?
No, we do not send packages from France.
Does my package come with a tracking number?
Yes, your package will come with a tracking number that you will be able to check first on Los Correos's website and once cleared, on your national post office website.
I cannot track my package once it is out of Mexico, why?
This is normal. When a package clears through customs, you cannot track it. The Customs' control is internal. The first control takes place in Mexico, the second one, in your own country. You will be able to track your package again once it has cleared in your country.
We cannot interfere in this process that can be as fast as slow.
I've been waiting for my package for a month and still have not received it, what can I do?
If after one month, you have not received your package, please, contact us. We will put a claim at our local post office so that they can investigate what is going on. This investigation can take several weeks. At the end of this investigation, we will offer you a solution, depending on your personal case.
Do you send via Express shipping?
Yes, we do offer an Express shipping option for the USA. You will find this option on the cart page, at the bottom of your order. Click the menu to add the Express shipping option fee to your cart.
If you are living in another country, please, contact us so that we can give you an estimate of the Express shipping fee for your country.
---
Our work as a jeweler
Where is your studio?
Our studio is in Mexico where we dwell. All our packages are sent from Mexico, using the Mexican post office, Los Correos de Mexico.
Do you make custom orders?
We personalize almost all our jewelry.
If your custom order is different from what we make, send us your idea and we will come back to you and tell you if we can make your project or not.
please find more details on this link.
What metal do you use to make your jewelry?
Our jewelry is made with sterling silver. We make it ourselves to ensure a high quality of material (sterling silver is 92,5% pure silver and 7,5% pure copper).
How come your jewelry is not cheaper whereas you live in Mexico?
Silver is the same price wherever you buy it. Mexico is the first silver producer in the world but this does not mean it is cheaper than in another country. If your "sterling silver jewel" is cheap, you can wonder about its quality.
Do you make your own jewelry or does a local artisan make the work for you?
We make our jewelry ourselves, from the melting of pure silver to the making, and to the posting of your package at the post office.
Do you sell in local stores?
Yes, we work with local shops in Oaxaca de Juarez, Oaxaca, Mexico.
Do you sell in stores abroad?
No, we don't. If you would like to become an affiliate, contact us.
Do you sell wholesale?
No, each creation is unique. Our jewelry is made by hand, one item at a time. We prefer quality over quantity as well as the satisfaction of our customers.
---
Care of your jewelry
I tried to clean my jewelry with chlorine but it oxidized. Why?
Sterling silver reacts to chlorine by oxidizing. If you go to the swimming pool with your sterling silver jewels, they will tarnish and oxidize due to the chlorine in the water.
My sterling silver jewelry does not blacken or oxidize with chlorine, why?
Ask yourself the good questions: where did you buy your jewelry? Is it real sterling silver? Tibetan silver or German silver is not sterling silver, even if they have the 925 stamp. This metal can be maillechort or another alloy. Brass or copper will not oxidize with chlorine.
Nowadays, the 925 stamp does not guarantee the quality of the metal because you can buy this stamp anywhere and apply it without control.

---
Order a jewel
I am an anxious person and I am not sure about purchasing in your shop?
We understand your emotions and we respect them. If you are worried buying from abroad, please, do not buy from our shop. You have to feel comfortable and be able to understand that your package will travel a long way and you must be ready to accept the long time it can take to receive your item.
We are sure you will find a good silversmith locally who will be able to offer you what you are looking for. We prefer to refuse an order than feeling stressed.
thank you for your comprehension.
---
Ordering a ring
I would like to buy a ring but I do not know my size, what can I do?
If you do not know your exact finger size, you will have to go a jeweler and have your fingers professionally measured. Measuring with another method is not sure.
We make each ring to the size and it would be disappointing to receive a bigger or a smaller ring and to have it repaired at a jeweler's at an extra cost.
I received my ring but it is too big/small, what can I do?
Sizing up or sizing down is another type of work on your piece of jewelry. As stated in our policies, this extra work will cost you $18 US dollars. Sending back the item to us with a tracking number will remain at your charge, as well as the fee for sending it back to you after the work is done. It is also important to remember that the shipping time can be long in this case. If this time factor is not a problem, we will be happy to work on your item.
If you do not want to send back the jewel, you can go to a local jeweler who will be the most professional person to help you.
---
If you have a question that is not answered here, click here for our form.