Purchasing with my credit/debit card via PayPal (without opening an account on Paypal)
It is possible to purchase from our website without having a PayPal account.
This option is available for the USA. If you live in another country, please check if this option is available from your country.

When you will purchase your cart on our website by clicking the "Proceed to checkout" button, you will be directed to the PayPal platform. In order to proceed to checkout, choose the Pay with Debit or Credit Card. If this option does not appear, it is not available in your country.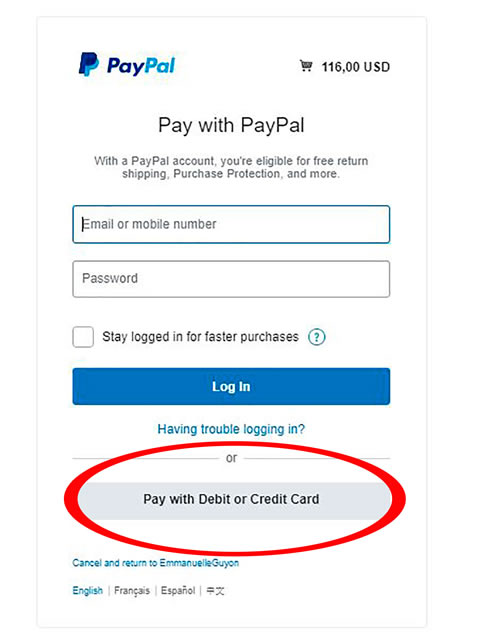 You will be directed to a new page where you will have to fill in your information.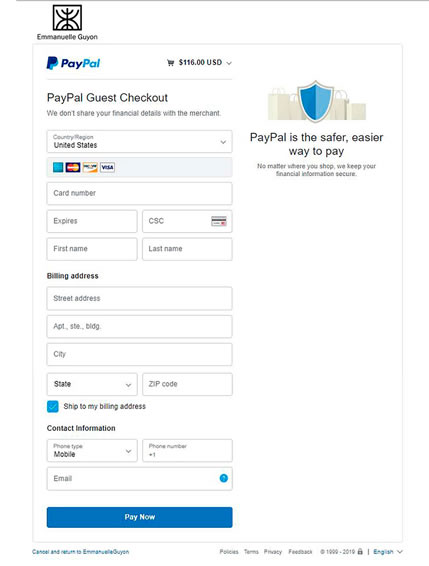 From there, click on the "buy" button. You will receive a transaction invoice from PayPal in your email box. We will also receive a notification of your order as well as your information concerning the postal address/delivery address where we will send your package once it is ready.
If you have questions, contact us.